Haribo to build $242M plant in Pleasant Prairie, create 400 jobs
Thursday, February 23, 2017 (0 Comments)


Business Journal


Dan Shafer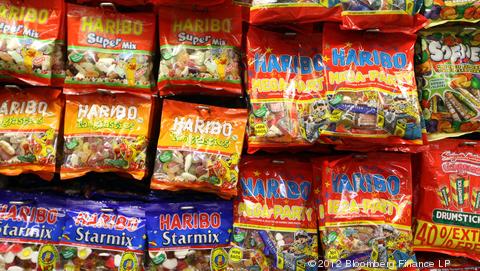 CHRIS RATCLIFFE/BLOOMBERG

Candy maker Haribo is building a manufacturing plant in Kenosha County that's expected to create as many as 400 jobs, Wisconsin Gov. Scott Walker announced.
Germany-based Haribo, maker of the popular "GoldBear" gummy candies, is planning to build a $242 million, 500,000-square-foot manufacturing plant in Pleasant Prairie. It is expected to be completed in 2020. The company will be the first tenant in the recently proposed Prairie Highlands Corporate Park on the northwest corner of County Highway Q and I-94. The corporate park will occupy 482 acres that the village of Pleasant Prairie plans to purchase from Abbott Laboratories of Abbott Park, Ill.
Haribo has its North American headquarters in Rosemont, Ill., and this will be the company's first North American manufacturing facility.
The governor's office said this is "one of the largest investments of new operations by an overseas company in Wisconsin history."
"This project would not have been possible without the outstanding partnership between the company, state government and local and regional officials, who have worked tirelessly on this project for months," Walker said.
Rick LaBerge, chief operating officer of Haribo of America Inc., said the search for a location for its first North American manufacturing facility has lasted "several years."
"In an elaborate process, we have examined many different sites," he said.
Wes Saber, executive vice president and chief financial officer of Haribo of America, said this will be "one of the largest facilities in the confectionary industry."
Gale Klappa, chairman of WEC Energy Group and co-chair of the Milwaukee 7, called this a "breakthrough achievement for Wisconsin."
"The Haribo 'GoldBear' brand is known and beloved worldwide, and southeastern Wisconsin will soon be home to one of the largest, most sophisticated confectionary plants in America," he said.