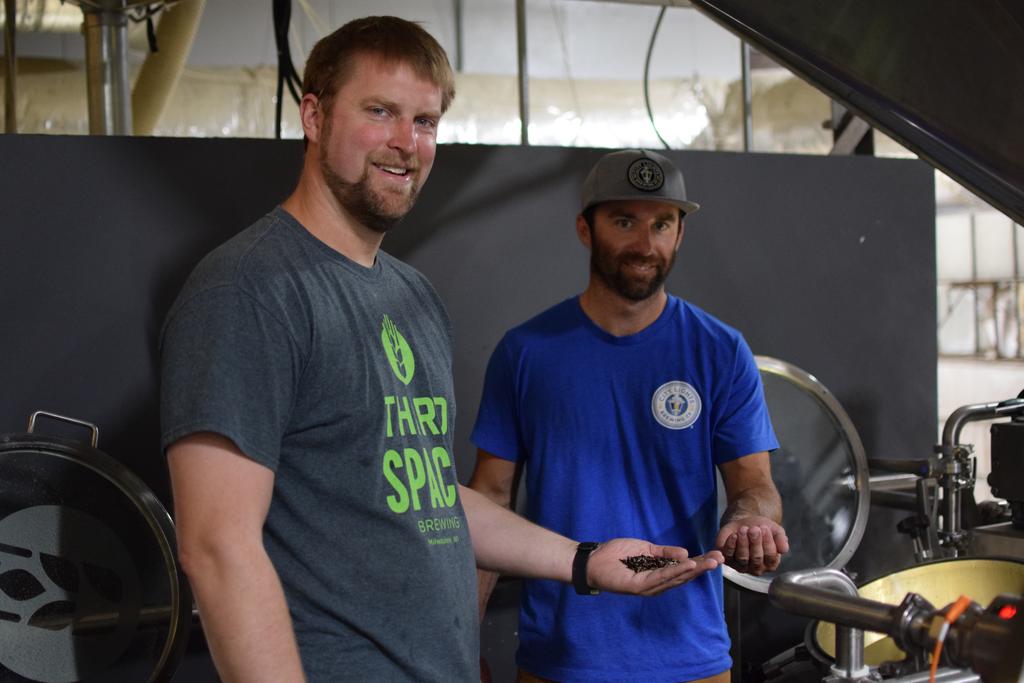 On Sept. 18 Third Space Brewing and City Lights Brewing, both located in the Menomonee Valley, will release their first collaboration beer called the Menomonee River Valley Urban Escape, a limited edition brew to kick off Valley Week from Sept. 21-28.
"Just a few years ago we never would have even imagined having a valley beer because we didn't have any valley breweries," Menomonee Valley Partners director of marketing and business development Michelle Kramer said.
Corey Zetts and Kramer of Menomonee Valley Partners reached out to the two breweries for a collaboration beer that would be "a more signature item to represent the Valley Week," Third Space Brewing co-founder and brewmaster, Kevin Wright said.
The beer's name came from brainstorming with local Menomonee Valley businesses.
"We always refer to the valley as this urban oasis. That was the first step to getting to urban escape," Kramer said.
Third Space had previously collaborated with several out-of-state and in-state breweries including Good City Brewing, Raised Grain Brewing and Eagle Park Brewing. However, this was its first collaboration with City Lights.
City Lights brewmaster Jimmy Gohsman enjoyed working with Third Space on the collaboration. The two Menomonee Valley breweries had worked together before. As Gohsman said, much like a neighbor would borrow a cup of sugar from another neighbor, the two breweries had borrowed yeast or hops when their own shipments were late.
"It was fun to get together and actually make a beer together," Gohsman said.
The beer most closely represents a pilsner, but it is "its own beast," Wright said. The beer contains 6% alcohol-by-volume and "has a nice golden color to it," Wright added. It is made with German noble hops and, most notably, wild rice.
"We wanted to honor the great brewing tradition of Milwaukee and do a lager," Gohsman said.