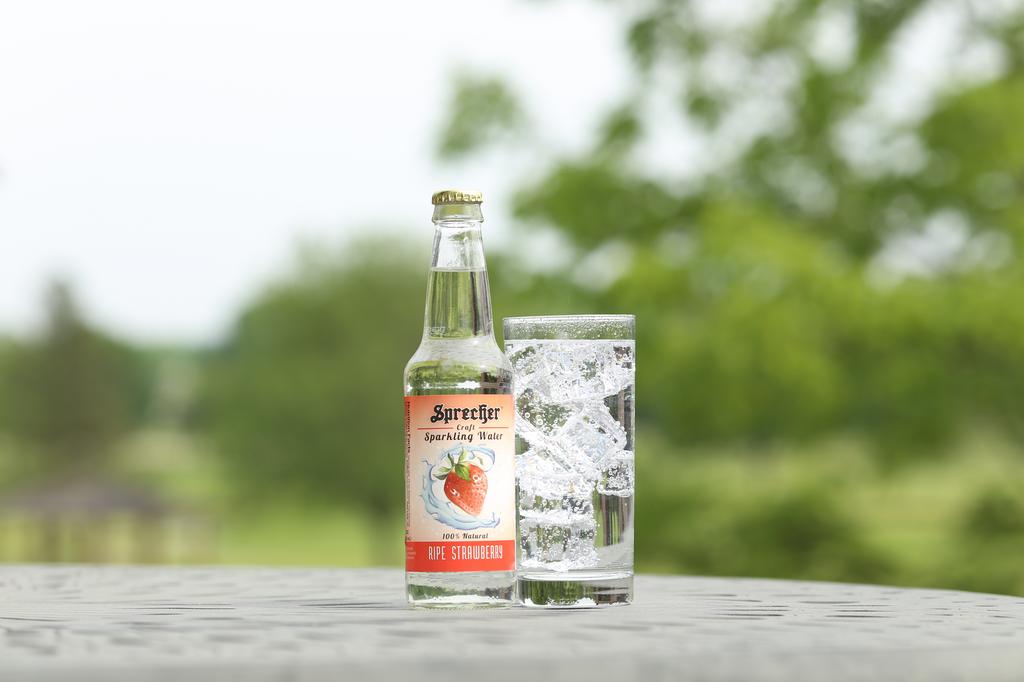 As the food and beverage industry continues to see a growing trend toward health-conscious products, Sprecher Brewing Co. president Jeff Hamilton said customers who enjoy the company's wide variety of beers, ciders and sodas were asking for a no-calorie drink.
The Glendale-based company met the demand with a product that Hamilton said he hasn't seen strong competition from in the craft market — a craft nonalcoholic seltzer water that contains 0 calories, 0 sugar and 0 sodium.
Hamilton said defining a craft water comprises two specific categories — the nose and the bottle.
"The nose is the most important thing because a lot of your flavor comes from your nose," Hamilton said. The Sprecher president opened a bottle of Sprecher's ripe strawberry seltzer water and immediately an aroma of a strawberry at its peak ripeness was emitted.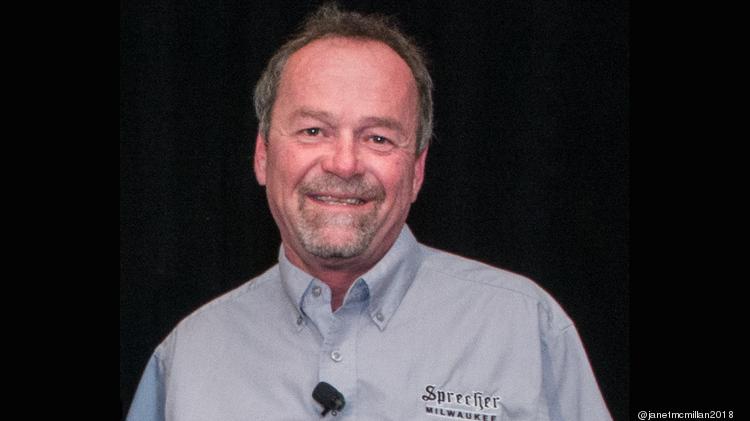 "We try to do this, get fruits at different points than you would expect," the Sprecher president of nearly a decade said.
Sprecher launched four craft seltzer flavors in June, followed by another four in July. Along with ripe strawberry, consumers experience the taste and smell of fresh cut mango, cool cucumber, tropical resort, lime royale, red raspberry, Valencia orange and strawberry basil in the new craft seltzer line. It was about an eight-month research and development process that narrowed down 20 different flavors to the original eight.
The nonalcoholic beverage already has a strong distribution. It goes wherever Sprecher's soda goes, including its most popular beverage, root beer. Because it's a fairly new product line, the craft seltzer is slower to an out-of-state market though Hamilton said sparkling waters are a big growth category for grocery stores.
Though the product is still very new, Hamilton said Sprecher is already producing several thousand cases of the seltzer water per month.
"Most of this market has been driven by cans, low-cost cans," Hamilton said. "I haven't seen anybody coming with bottles like this or the range of flavors we have."
Customers have already begun asking for more flavors, he said. While Hamilton said seasonal beer offerings are falling out of favor, he sees the potential in seasonal seltzers, particularly because the brewery can highlight different fruits at different times.
"This market is one that expects change in flavors. You don't see the same flavors on the shelf all the time," Hamilton said.
With the craft seltzer marketing at about $1 per bottle, or $3.99 for a four-pack, Hamilton said his biggest concern was finding a high-end price point market for the product. He believes, from talking with regular seltzer drinkers, the demand is there. Customers say the craft seltzer water can become a higher-cost treat after school or work.
Hamilton's customer feedback also determined the nonalcoholic drink is popular when making low-calorie cocktails.
"There's so much flavor there, you really don't need to add sugar," Hamilton said.