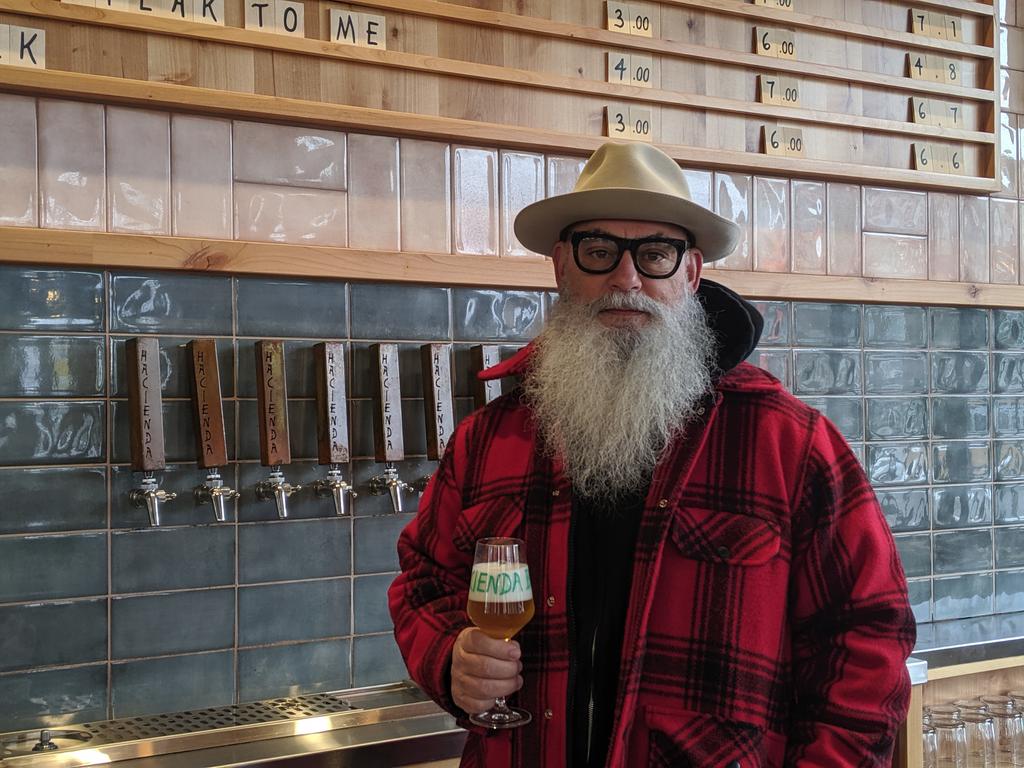 A defining moment in Hacienda Beer Co. owner John McMahon's business venture was at the Far and Away beer festival in Chicago in 2018. The day after the festival was over, a famous beer podcast reported that its favorite beer at the festival was a new brewery from southern California named Hacienda.
"When we heard that, we looked at each other and we went, we did it. We love being from Wisconsin, but we wanted to have a brand that was not so geographically limited," McMahon said.
Hacienda Beer Co. is neither from southern California nor does it brew its beer there, but McMahon wanted his brand to travel and have limitless borders. Hacienda Beer Co. started in Door County in July 2017 and began brewing beer in early 2018. In the first year-and-a-half of Hacienda's operations, McMahon and his team have brewed about 1,400 barrels of beer. He opened a Milwaukee taproom at 2018 E. North Ave. this past June.
Now he is preparing for his first Black Friday when the taproom will release two beers, L'hiver, a fruit saison, and Velvet Bulldozer, an imperial stout. Heading into 2020, the Texas native said he's planning for increased distribution after a successful year in southeastern Wisconsin.
Currently most of Hacienda's business comes out of its two taprooms in Door County and Milwaukee and limited distribution through Wisconsin and Illinois.
Wisconsin Distributors currently sells Hacienda beer in southern Wisconsin. Heartland Beverages is the brewery's Illinois distributer, which focuses on small craft artisanal beer. In the Milwaukee area, Hacienda beer is currently sold at Discount Liquor and Rays.
McMahon said that last year the demand for Hacienda beer was high enough that liquor stores were selling the 16-ounce 4-packs individually as single-selling cans. The owner said that heading into the new year, Hacienda will ramp up production of draft beer and cans available for distribution.
Hacienda Beer Co.'s whole philosophy, McMahon said, is bringing out new brands all the time. Hacienda has about 30 different beers, which the brewers are constantly changing, adding and subtracting.
"I think we're continuously being excited about what's coming next," McMahon said.
He also has high hopes for Hacienda's barrel-aged program. Some of the brewery's beers will be released for the first time as they have been sitting in the brewery's barrel for a year or longer. McMahon said the brewery plans to release some mixed fermentation as well as some of the coolship beers.
According to McMahon, Hacienda is one of four breweries in the state to have a coolship, which is a type of brewing vessel. Currently Hacienda brews all of its beer in Door County in a 15-barrel brewhouse. The brewery also has a mix of fermentation tanks in the facility.