Three questions with Rich Busalacchi
Friday, November 21, 2014 (0 Comments)


Business Journal




Denise Lockwood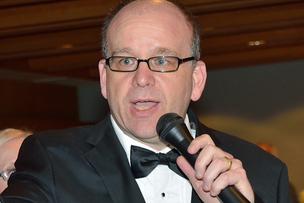 Rich Busalacchi, associate dean for Milwaukee Area Technical College's hospitality and food science technology program, is looking forward to growing the recently proposed Food Maker School and Center of Excellence.
Milwaukee Area Technical College and FaB Wisconsin, a consortium of food and beverage manufacturers looking to spur economic development in the industry, announced plans Nov. 10 to establish the school and center at 816 W. National Ave., Milwaukee.
The hospitality and food science technology program started this fall and has about seven students.
Why is the program needed?
"When we started talking about forming a food and beverage cluster, we started talking about the workforce that was needed to grow and we realized with all of the food-manufacturing going on in the state, there really wasn't any place to train people in food manufacturing. It was totally under the radar."
What kinds of jobs will program participants be able to secure?
"The jobs include food scientist, food technologist, agricultural and food science technicians, and food cooking machine operator programs."
What's the job outlook and how much will the jobs pay?
"In the seven-county region, a 9 percent change is expected in available jobs by 2017, which means there will be 989 projected openings for these positions through 2017. The median hourly earnings for these jobs are $17.78 per hour and $15 per hour for entry-level positions."