Milwaukee startup HaloVino expands retail presence
Wednesday, August 2, 2017 (0 Comments)


Business Journal




Melanie Lawder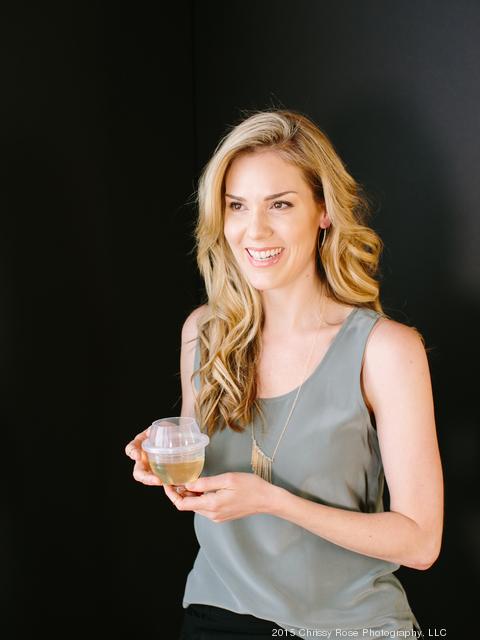 Since production started on its stackable plastic wine glasses last spring, Milwaukee startup HaloVino has grown its retail presence significantly, bringing its product to 28 different stores in southeastern Wisconsin.
Woodman's Markets, Total Wine & More in Brookfield and Sendik's Food Market are among some of the new retail locations where you can pick up a pack of the cups, which can be used at outdoor spaces and venues where glassware isn't typically allowed. And now company co-founder Jessica Bell is vying to bring her stemless wine cups to the world's largest retailer: Wal-Mart Stores Inc.
Bell, who founded HaloVino in 2014 and brought her cup to market a year ago, pitched her product to Wal-Mart during an open call event the retailer put on earlier this summer and earned a green card from a company wine buyer, which means that Wal-Mart representatives want her goods on their shelves. She's currently waiting on a purchase order from the retail giant.
It's a deal that could provide a huge boost for HaloVino, which already has sold 100,000 cups since production began a little more than a year ago.
Bell attributes the interest in her product to the unique design of her cups and the fact that wine drinkers are largely unacknowledged by the market. Part of the experience of imbibing in wine is the glass it's sipped out of, she said. Unlike other plastic wine cups, HaloVino's product maintains the rounded shape of a typical wine glass, retains no plastic odor, is sturdy and doesn't drip.
"It's like if I gave you a warm beer; you're going to drink but you're not going to like it; it's not enjoyable," she said. "It's the same as if you give a wine drinker wine in a plastic cup."
Bell is now waiting on her utility patent in the U.S., but also holds design patents for her product in the European Union, Canada, Brazil, China and Australia. HaloVino's U.S. design patent has been approved but not yet issued, she said.
In the next month or two, Bell plans to raise a seed round of $400,000 to $500,000 in capital to build the production mold, increase the firm's margins and to help fund the creation of a whole new suite of non-glass products, among other initiatives. She recently attained status as a qualified new venture, which gives investors in her business a tax credit equal to 25 percent of the amount of the equity investment.
In addition to retail locations, HaloVino — which does its manufacturing at injection molding company Sussex IM in Sussex — also has its cups in bars at sports venues like Miller Park and the BMO Harris Bradley Center, as well as at this year's Wisconsin State Fair. While people enjoy having a beer at the ball game, a growing segment of the drinking-age population, millennials in particular, prefer a glass of wine to a pint of brew, she said.
"It's a market that is completely ignored, yet we have 125 million wine drinkers in this country," Bell said. "The future of this space is just completely underserved and untapped."