MobCraft founder sees opportunity in D.C. showcase
Friday, February 9, 2018 (0 Comments)


Business Journal




Patrick Leary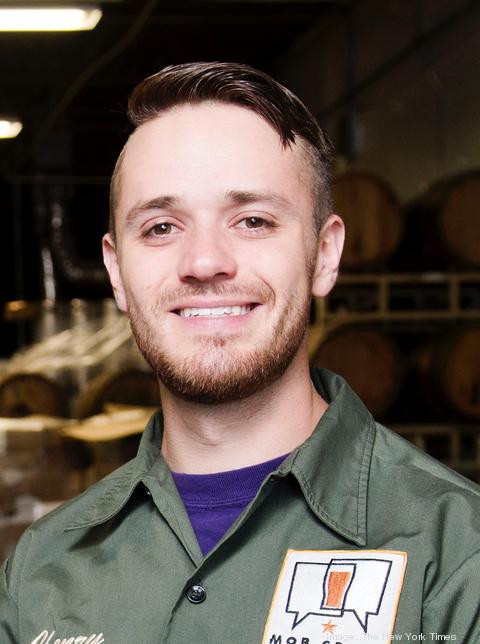 Henry Schwartz and his co-founder Andrew Gierczak first worked with the UW-Madison Small Business Development Center back in 2011, when his crowdsourced brewery MobCraft first started making beer in Madison.
Seven years later, all that collaboration and MobCraft's Milwaukee success, as the only prominent local brewery founded on the principle of its customers voting on what beers to brew next, has resulted in a featured spot for the brewery at the national SBDC's client showcase in reception in Washington, D.C., Tuesday. MobCraft is one of just 11 companies attending the event.
Schwartz said the Wisconsin SBDC helped ease the "transition from basement brewers" that began when he was just 22.
"We've been working with the SBDC since we started," he said. "They helped with a lot of that structure behind how that (transition) is done in a business sense."
Schwartz got the invite to the event in December and immediately jumped on the opportunity to take advantage of a national showcase. Schwartz said he hopes to thank some legislators after the Tax Cuts and Jobs Act of 2017 included a break for small brewers in it. He also wants to discuss interstate alcohol shipping with some of those people, including a proposal to allow the United States Postal Service to transport alcohol.
The brewery is also planning another round of fundraising in March and presenting its unique, crowdsourced brewing model on a national stage can't hurt that.
"Were looking at a business that is pretty similar brewery to brewery, so were doing something a little bit different," Schwartz said. "Craft beer consumers are curious. They want to try something different from the last beer they tried."
Schwartz also hopes to represent the growing Milwaukee craft brewery scene at the event, which he calls "a very collaborative environment."
"I'm excited about the Wisconsin craft beer community in general," he said. "Good beers have popped up, and people are doing more fun local stuff."
Ultimately, the showcase marks the culmination of a seven-year journey for Schwartz, Gierczak and their crowdsourced brewery.
"It's like living the American dream," Schwartz said.