Sneak peek at $50 million expansion of Leinenkugel's 10th Street Brewery
Friday, April 20, 2018 (0 Comments)


Business Journal




Mark Kass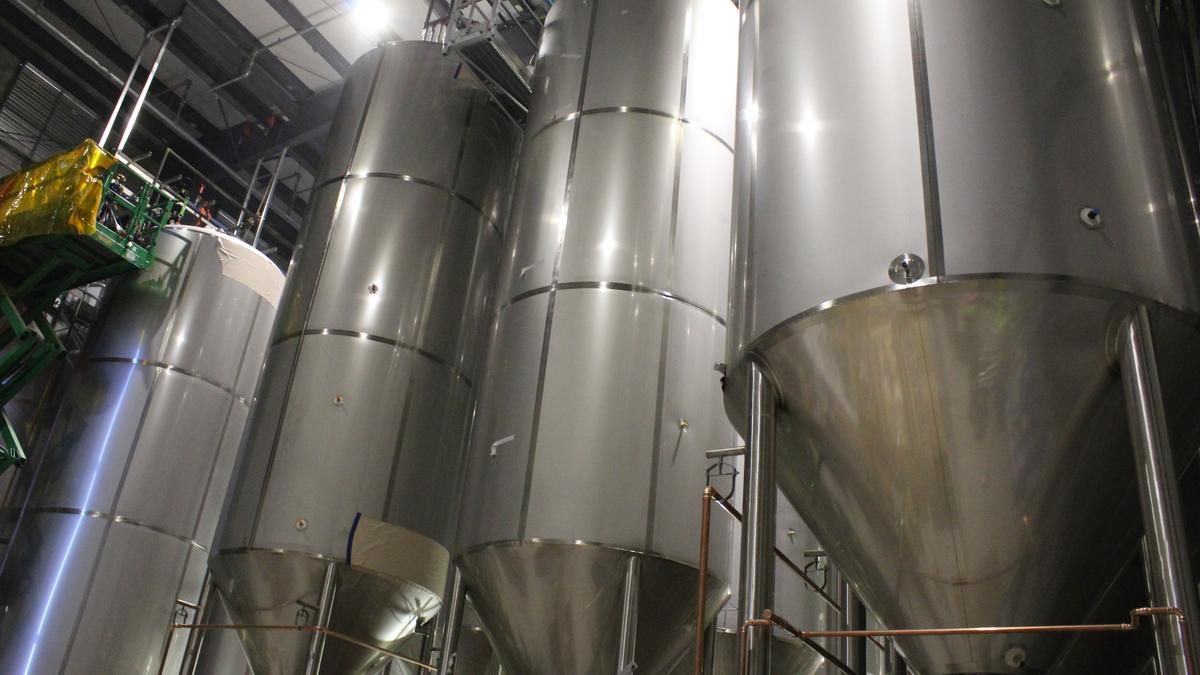 A new canning, packaging and shipping building at Leinenkugel's 10th Street brewery is up and running as MillerCoors continues a $50 million expansion of the brewery near downtown Milwaukee. Check out the attached slideshow to get a sneak peek at some of the major improvements being made to the brewery.
The brewery, at 1515 N. 10th St. in Milwaukee's Haymarket neighborhood, has largely brewed Leinenkugel's products, and previously had a capacity to brew 2,500 barrels per month. After the expansion, the brewery's monthly capacity will reach 25,000 barrels.
MillerCoors demolished a 110,000-square-foot industrial building it owned next to the Leinenkugel building. In its place, MillerCoors built a 119,328-square-foot packaging and warehousing facility northwest of Ninth Street and Galena Place. On Thursday, that line was packaging Leinenkugel's Honey Weiss bottles.
The expansion includes a skywalk that pipes beer from the expanded cellar with 23 tanks over to the new bottling and canning facility. The expanded brewhouse will produce 12 different beers a day, compared with two now.
"This project will make us more efficient and able to serve our customers better," said James Kanter, MillerCoors' Wisconsin general manager. "It's a significant investment for MillerCoors, but one we strongly believe will pay off for the company and our customers."
Kanter and Kelly Grebe, chief legal officer and corporate service officer at MillerCoors, took the Milwaukee Business Journal on a tour of the expansion project Thursday.
A canning line will start in May and a line to fill kegs will start in late May. A new building will be built to the north of the facility to house a cidery where all MillerCoors cider brands will be brewed. Kanter said the project is expected to be up and running by this fall. The packaging will be done across the street at the new packaging facility.
After the expansion, about 60 employees will work at the brewery. The project will also add new offices and a break room for employees.
"It's like night and day," said Janelle Heinrich, operations manager for the 10th Street Brewery. "The project will allow us to do so much more."
MillerCoors LLC is a division of Denver-based Molson Coors Brewing Co. (NYSE: TAP).