Haribo plans include 1,450 jobs, a heliport, museum and fitness center
Thursday, April 19, 2018 (0 Comments)


Business Journal




Patrick Leary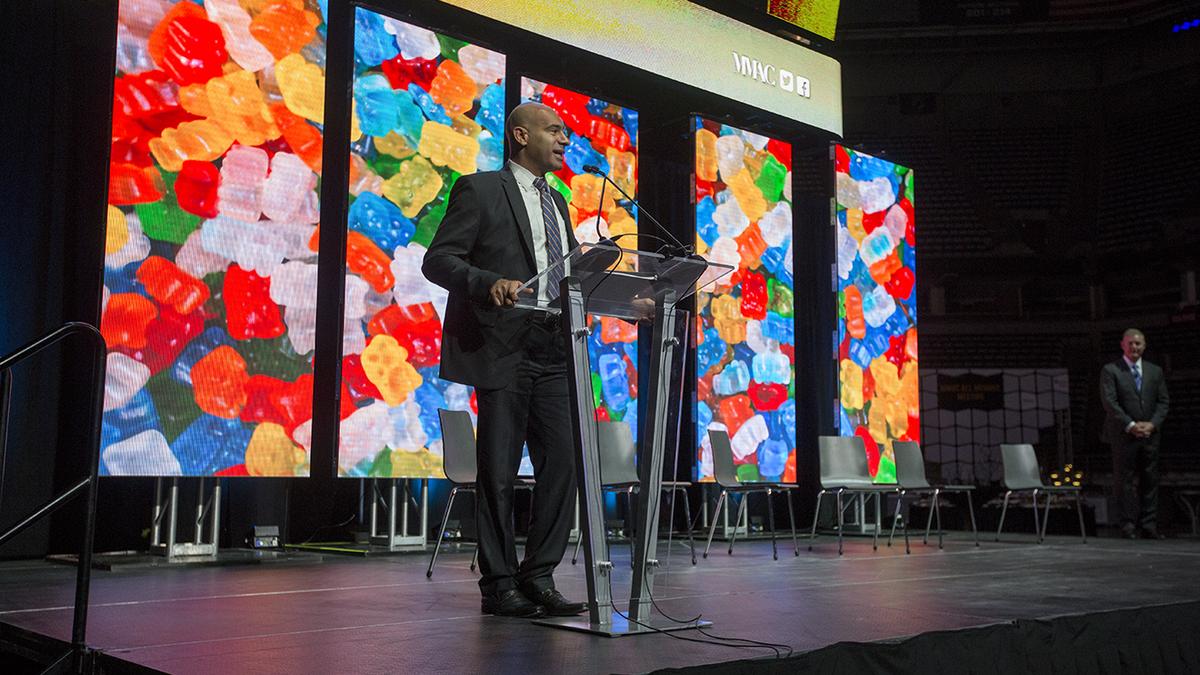 Haribo of America LLC will likely break ground on its production plant in Pleasant Prairie in 2019, and while it's going to be dwarfed by that of its northern neighbor, Foxconn Technology Group, the plans still call for an ambitious undertaking.
Earlier this week, the Pleasant Prairie Plan Commission recommended that the village's board approve a comprehensive plan amendment, zoning map, text amendments and a master conceptual plan for Haribo's development. The German candy maker plans to develop 136 acres of property at the southwest corner of 120th Avenue and County Highway C in the Kenosha County village.
The village posted a note Tuesday on its website about the results of the plan commission meeting, and it included some new information about the facility, which projects to be completed by 2021. The facility will have up to 450 employees working three shifts initially, which represents a higher initial employment estimate than previously forcasted. Since its announcement in March of 2017, the facility had been projected to employ up to 400 people, and it's not clear what caused the figure to increase.
Haribo has also been holding talks of additional expansion close to the vest since it made its initial commitment to Pleasant Prairie. At an event in October, Wes Saber, Haribo of America's executive vice president and chief financial officer, hinted that the expansion has four phases, and the Tuesday note implies that there is definitely expansion planned beyond the initial phase.
"There will be up to 450 employees working three shifts upon completion of phase one and at full build-out the campus is intended to have 1,450 employees," the note reads.
What exactly that full build-out entails remains to be seen, but the note describes some of the planned amenities of the site, which includes a retail store to promote Haribo products, as well as a fitness center, daycare, museum and heliport. The facility will also be operating 24 hours per day, hence the three shifts, but intends to be open to the public from 8 a.m. to 5 p.m.
The note also outlines some more mundane site aspects, such as warehouse and distribution facilities, a multi-story parking structure and gatehouses, as well as saying that the campus will include research and development functions as well as central administrative offices.
"The village is pleased to see a family company such as Haribo of America build a manufacturing facility here," said John Steinbrink Sr., Pleasant Prairie's village president. "They have a reputation for excellent quality products and are recognized as having a positive workplace culture. This is just the type of business we are looking to attract to our community."
The development agreement between the two sides was tabled and will appear on the plan commission agenda for May 14, along with a few other technical documents. Interim village administrator Tom Shircel didn't immediately respond to a request for comment.