Milwaukee beermakers big and small united against aluminum tariffs
Tuesday, May 29, 2018 (0 Comments)


Business Journal




Patrick Leary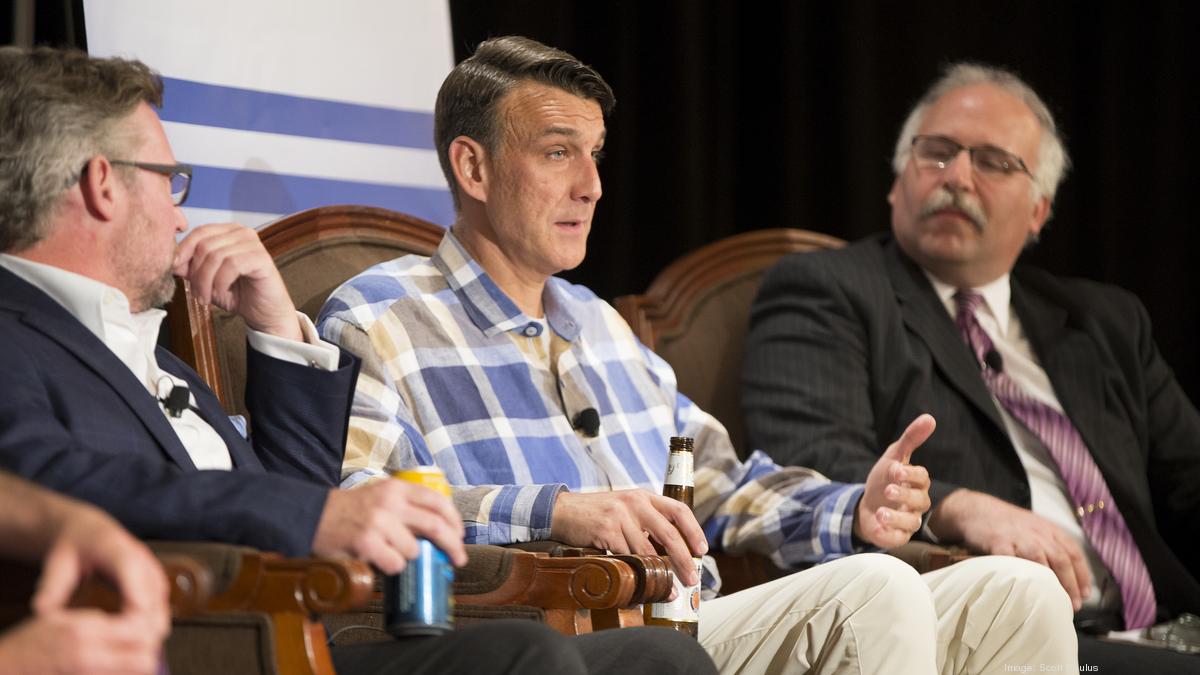 Tariffs on imported steel and aluminum are impacting businesses throughout Wisconsin, and one of the state's biggest industries, beer, is anything but immune.
The Trump administration ratified a 10 percent tariff on imported aluminum and a 25 percent tariff on imported steel in late March, a move that only pushed prices on already expensive raw materials crucial to the beer industry even higher. While the impacts of the tariffs are just setting in, Milwaukee-area brewers agree that any rise in cost is bad for the local industry.
"It's dollars for the industry that will be taken out of reinvestment in things like jobs and reinvestment in things like innovation," said Jim Kanter, MillerCoors' Milwaukee general manager. "I think it would actually be a big hit for the entire industry."
Area brewer executives made their comments during the Milwaukee Business Journal's "Business of Beer" event held recently at The Pfister in downtown Milwaukee.
MillerCoors has voiced the most significant opposition to the tariffs in the American beer industry, beginning with a pair of strongly worded statements in opposition to the administration's early March statement. More recently, parent company Molson Coors Brewing Co.'s board chairman Pete Coors penned a mid-May opinion piece in the Wall Street Journal in which he argued that the tariffs will have a significant, adverse impact on the price of beer for American consumers.
The cost increase, according to Coors, has taken place in part because of a substantial increase in the Midwest Premium, which is the surcharge American companies pay to secure delivery of aluminum from warehouses within three months. The premium rose to its highest level in three years immediately following the announcement of the tariffs and has only continued to climb. Coors, in his opinion piece, called for the Trump administration to kill the premium, characterizing it as "mysterious" and "antiquated."
Jim McGreevy, president and CEO of the Beer Institute, a trade association that serves as a link between the beer industry and elected officials in Washington, D.C., has been on the front lines of the tariffs issue for the past three months. He views the rising Midwest Premium, which he said has spiked 135 percent this year, is the biggest threat facing the domestic beer industry.
"The government is not making this very easy on the end users like American brewers," McGreevy said.
While McGreevy believes the "watchword" for brewers surrounding the tariffs is "uncertainty," he said the administration could make a clear, positive impact by helping brewers mitigate the effect of the Midwest Premium.
"We're trying to shine light on the fact that the Midwest Premium is established in such a non-transparent way, leading to higher costs for brewers," he said. "If there's something the government could do to address the anti-competitive nature of the Midwest Premium, I think beer brewers would appreciate that."
For Milwaukee's craft breweries, the tariffs present difficulty as the industry trends toward beer in cans instead of bottles.
"With this new brewery, we're putting in a bottling and canning line," Jim McCabe, founder and president of Milwaukee Brewing Co., said of his firm's new location in the Pabst complex. "Cans have been exploding to the point where I've been asking myself if we're even going to use the bottling line, and now I'm glad we've got it, because it gives us flexibility as price pressure starts to come into play."
Sprecher Brewery president Jeff Hamilton agreed the tariffs are "bad for our whole industry."
"It's not a good thing to have any of our key raw materials going up," he said. "Anything that's a key raw material that's affected artificial by tariffs is not a good thing."
Both Hamilton and Lakefront Brewery president Russ Klisch said other raw materials like paperboard used to hold six-packs have also seen price increases this year.
"Anytime you have any of these tariffs, they go along with every other price increase you can possibly put in there," Klisch said. "It gives them a huge excuse to raise dramatically the price of a can."
Kanter believes that while tension exists between larger breweries like MillerCoors and smaller craft breweries, the negatives surrounding tariffs and resulting price increases is an issue that all brewers can agree on.
"I think everyone's kind of with us on this," Kanter said. "Those are the kinds of things that we can band together around. When you talk about big versus small, it doesn't matter."