Haribo's site plans approved by Pleasant Prairie panel; groundbreaking in mid-2020
Wednesday, May 15, 2019 (0 Comments)
Posted by: Patrick Leary, Business Journal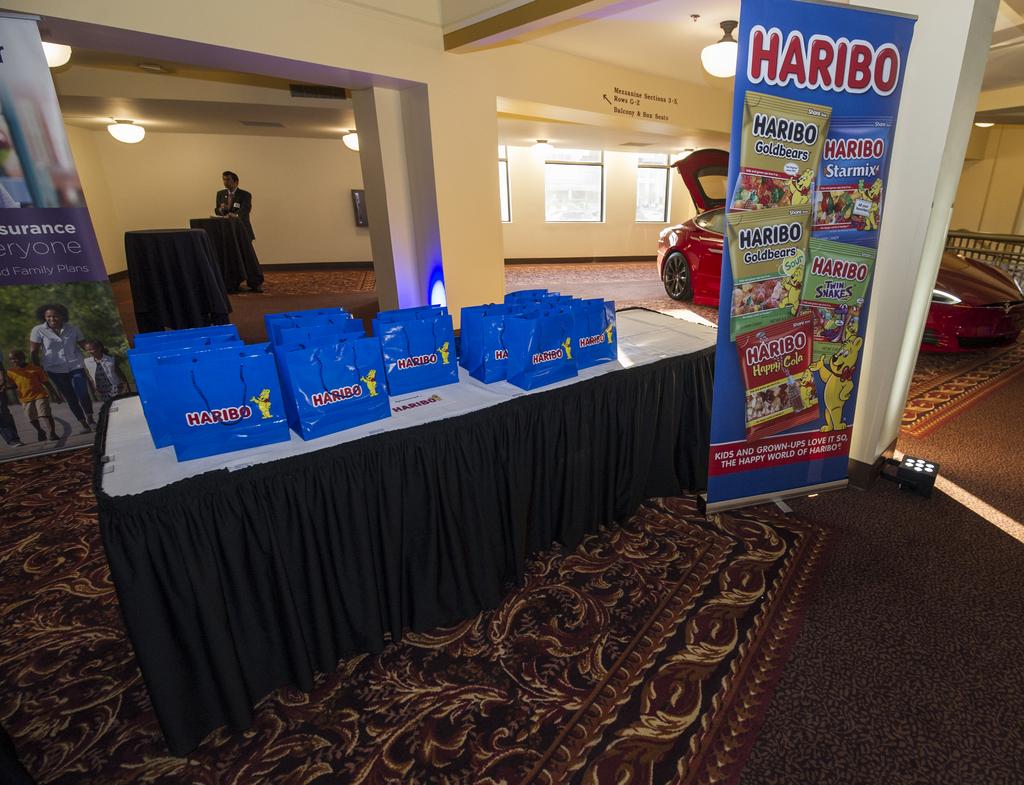 KENNY YOO




After a period of relative quiet while noise surrounded another major manufacturing project to the north, Haribo of America Manufacturing LLC had plans for the first phase of its development move forward Monday night, albeit with a delayed groundbreaking versus most recent projections.
The Pleasant Prairie Plan Commission advanced both preliminary site and operational plans for Haribo Monday. Haribo originally announced plans for the facility in March 2017, and the Wisconsin Economic Development Corp. agreed to grant the candy maker famous for its gummy bears up to $21 million in tax credits through 2028.
According to Pleasant Prairie's website, an official groundbreaking for the first phase of construction on the 136-acre site in the Prairie Highlands Corporate Park is planned for late spring 2020. Documents filed with the Wisconsin Department of Natural Resources in April 2018 indicated the initial phase was scheduled to begin more than a year before that latest groundbreaking date.
After the first phase of construction, the plant will have as many as 400 employees working three shifts 24 hours per day. Haribo intends to employ 1,250 employees at full buildout, but that may not occur until 2030, if not later.
The first phase of construction includes production, warehouse and administrative office spaces, as well as multiple utility buildings. The production facility initially projects to encompass approximately 132,000 square feet, and that will be connected to a 272,000-square-foot warehouse by a 177-foot-long "connector bridge."
Overall plans for the campus also call for additional distribution buildings, a multi-story parking structure and a gatehouse. The manufacturer also plans to build a daycare and fitness center for its employees and open a retail store to the public onsite.
Brian Dunn, a project manager and engineer for Mead & Hunt, a Middleton-based engineering and architecture firm leading development of the Haribo site, directed comment on the project to Haribo of America. A spokeswoman for Haribo of America didn't respond to a request for comment on the construction timeline.