Mount Mary University unveils upgraded food science lab
Thursday, October 26, 2017 (0 Comments)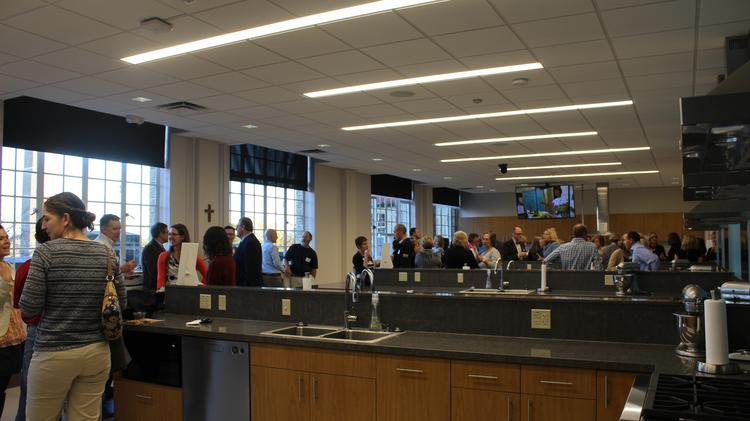 Mount Mary University on Wednesday unveiled its revamped on-campus food lab, paving the way for the school to offer the only four-year food science degree in the Milwaukee area.
The Milwaukee college invested $1 million into the lab, which now features modern kitchen equipment, technologically-equipped workstations for students and a demonstration station for instructors. It also includes an adjacent sensory lab, a neutral space that enables food to be assessed for consistency, taste, and smell in an environment not influenced by other sensory input.
The new academic facility give students the space and equipments to conduct research and tests on food products. Students in the food science degree program could go on to become food scientists, biochemists, food inspectors, quality insurance operators, as well as entrepreneurs.
There's a growing demand for talent in the food science field, said Mount Mary president Christine Pharr, and this new program will enable the school to help fill that worker need.
"How do we make food more attractive? How do we make our food have the right texture so people enjoy it?" Pharr said.
Several students have already started the four-year food science program, but Mount Mary expects to make an official enrollment push with the degree for the next fall semester, Pharr said. The food science program's advisory board includes representatives from company's like Kerry Group, Campbell Soup Co., Accelerated Analytical Labs and Palermo's Pizza.
The upgraded food lab was funded by donations from alumnae, as well as the Jane Bradley Pettit Foundation, VJS Construction Services and WE Energies Foundation. The school also said it's open to partnering with local food companies for product testing in the lab.