Jack Link's opening its first store inside Target Center
Friday, November 10, 2017 (0 Comments)


Business Journal




Dan DeBaun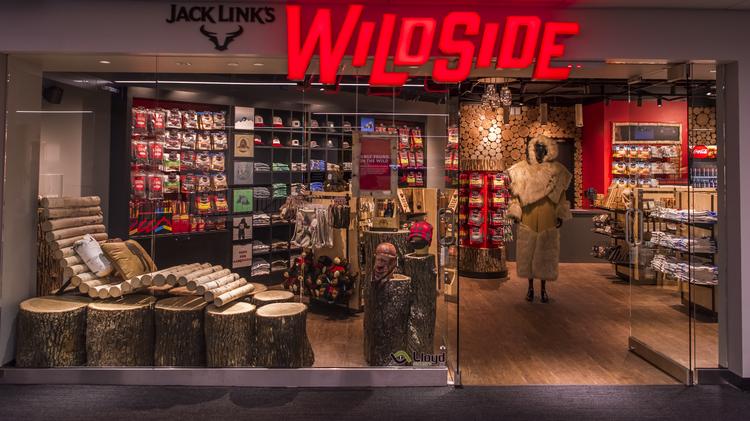 Wild Side, which opens the afternoon of Nov. 15, will sell Jack Link's beef jerky and protein products, T-shirts, hats and giftable items like a shower beer can holder, stuffed animals and water bottles. Most of the apparel in the 785-square-foot store is branded with Sasquatch, Jack Link's mascot made famous in the "Messin' with Sasquatch" commercials. Wild Side is located between the Target Center offices and gate one.
Minong-based Jack Link's views Wild Side as a scalable retail concept. The company is exploring other markets across the country for the store and may also expand it to local shopping centers like Mall of America, said Tom Dixon, chief marketing officer with Jack Link's.
"We have aspirations to take this concept to other locations," Dixon said. "I don't necessarily see it as something everywhere, but you think about places like Vegas, New York, Orlando, these are definitely places that we think we can create this same sort of concept."
Starting up retail operations inside Target Center is a logical step for Jack Link's since it signed a long-term deal to be a sponsor of the Minnesota Timberwolves and Lynx last year. The company also is moving 300 of its workers into offices in neighboring Mayo Clinic Square this year. That office will include space for a prototype test kitchen to create new beef jerky products, which will be sold at the Wild Side store.
"[The store] is going to enable us to test new products," Dixon said. "It will be a place to get new jerky products to try before they go to market."
The Jack Link's Wild Side store was designed by a group including Minneapolis-based Delaney Consulting, Minneapolis-based retail design firm Black Retail, Minneapolis-based Cuningham Group Architecture Inc. Minneapolis-based Hot Dish Advertising and Golden Valley, Minn.-based M.A. Mortenson Co.